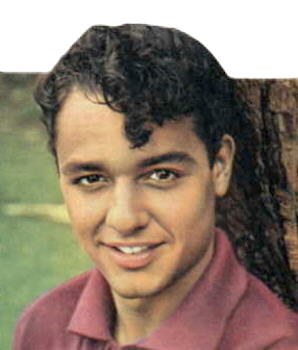 What would Karl Marx think of Kickstarter? See, I am reading a biography of Karl Marx entitled,
Sal Mineo Is Alive & Hiding in South America
, NO! entitled
Karl Marx
. It's by Isaiah Berlin and not over 200 pages but I am stringing it along with other reading. My goal this week is to see the world as Karl Marx would (i.e., accurately).
And to do so even if the connection between my topic and exploitation is frayed. My topic is Kickstarter, an entrepreneurial online fundraiser, and playwright Tom Diggs. All big business was at some point the start-up of an entrepreneur, rich or poor. My friend the playwright Tom Diggs is not rich nor poor so he is soliciting funds thusly (even from me!).
Diggs, or "Tom" as I call him, has one more Pulitzer nomination to his belt than I have to my belt. (I have none and rarely wear belts, in case you are compiling your Christmas list.) I met him as artists meet in N.Y.C. (lap dancing at the Pussycat Dolls lounge) (NO! through friends).
A while back he emailed me the script of his Pulitzer-nominated play; I was wildly impressed. It was intelligent, had a distinct point-of-view and superb political insight. And good roles for women!
Tom is raising money for a musical,
The Perks of Writing a Musical
. (I suggested
Karl Marx Is Alive & Hiding in South American
, but oh nooooooo. Whatever.) Read about it
here
and donate if you want to add Supporter of the Arts to
your
belt. His musical from a few years back, based on
Photographing Fairies
, was also wonderful. I'd both read the book and seen the somewhat obscure movie, so I was an informed audience. I loved Diggs' & composer's vision of a Nineteenth Century encounter with fairies—in England, of course—and Sir Arthur Conan Doyle.
So Kickstart, my fellow Marxists. Capitalists allowed. To learn more about the process of raising money, writing a musical or any play, working with actors, getting insurance for the play, and more & more, go to Tom Diggs'
The Perks of Writing a Musical
.